Covid-19 Information
Dear patients
Because of the Covid-19 the government today sent out an announcement which limits the visits in the Danish dental offices
only to include emergency treatments and treatments, were the condition of the teeth will be worsened, if they aren´t
carried out before 1. juli 2020. By then we are predicted to be allowed to work as usual again.
Naturally we are following the directions set out by Tandlægeforeningen (The Danish Dental association)
and Sundhedsstyrelsen (The Danish Health Board).
Of course you are always able to contact us by phone or email, where we are ready to advise you and to answer your questions.
In case we are not able to answer the phone immediately, you can leave a message on the answering machine and
we will call you back as soon as possible.
Best regards,
Charlotte Lebahn, dentist
__________________________________________________________________________________________________________________________________
At Dentist Charlotte Lebahn, our aim is to offer you the optimum and most competent treatment on the basis of the
conditions and wishes you may have as a patient. We aim to provide an informal and relaxed atmosphere where you
can feel comfortable and feel that you are in a safe environment.

We have many years of experience as dentists, but we are constantly improving our qualifications so that we ensure
that you always have access to the best possible conditions for the very best treatment.
OPENING HOURS
We make an effort to be very flexible as regards our opening hours so that we can always offer you an appointment
that suits you. You can book an appointment via our online booking, but you are also welcome to call us and make
an appointment.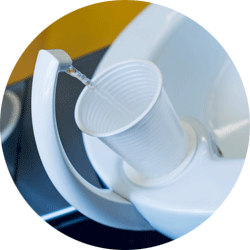 New patient
The clinic is now open to new patients.
When you come to us as a patient, it is important to us to determine what you need and agree on a treatment procedure in a dialogue with you.
For you as a patient to have the best conditions for making the right choices, it is important to us as professionals to present you with the entire range of treatment options.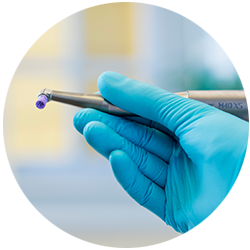 Dentist phobia
Quite a lot of patients suffer from dentist phobia where even contacting a clinic may constitute a big challenge.
We want to make your visit to the dentist as comfortable and smooth as possible so that you get more acquainted with dentist appointments.
It is important to us to ensure that you get the optimum pain relief during your treatment.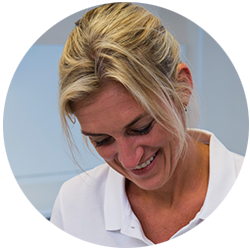 Cosmetics/aesthetics
Your smile is of great importance for your appearance and we would very much like to help you have a beautiful smile.
There are many wishes as regards cosmetic dental care and we attach importance to meeting your treatment needs in a professional manner.
It may be for instance the manufacture of crowns, facings, whitening or replacement of old discoloured plastic fillings.