Covid-19 Information
Dear patients
We are happy to announce that we, as a consequence of the new guidelines from The Danish Health Board (Sundhedsstyrelsen) from 13. April 2020, are now allowed to open the clinic up for more than just very critical conditions, which means that we are also allowed to do examinations and cleaning on our patients in the yellow and red category.
To be able to live up to the increased requirements for protective equipment in connection with Covid-19, we will open the clinic for treatments from Tuesday 21. April.
We will endeavor to treat as many patients as possible. However, we will initially prioritize to give the appointments to the patients, who have tretamine-intensive conditions, which we the past weeks have had to postpone because of Covid-19 restrictions.
It is very important to us to comply with the specific rules concerning Covid-19 in order to avoid spreading of Covid-19, so our patients can feel safe in the clinic.
This however will cause a fair amount of changes in our daily routines in the clinic.
It is for instance not allowed to book on-line for the time being, as we will like to speak over the phone to each patient before an appointment to make sure that the appointment can be carried out with due regard to Covid-19 rules for dentistry. You can call the clinic on phone-number: 33136609 for an appointment or if you may have any questions. If we are not able to answer the phone immediately please leave a message on the voice mail, and we will call you back as soon as possible.
If you as patient feel any of the symptoms characteristic of Covid-19 (fever, cough, sore throat, headache or muscle soreness) or have been in contact with somebody expected to have the Covid-19 virus, it is important, that you cancel your appointment.
Best regards,
Dentist Charlotte Lebahn
---
At Dentist Charlotte Lebahn, our aim is to offer you the optimum and most competent treatment on the basis of the
conditions and wishes you may have as a patient. We aim to provide an informal and relaxed atmosphere where you
can feel comfortable and feel that you are in a safe environment.

We have many years of experience as dentists, but we are constantly improving our qualifications so that we ensure
that you always have access to the best possible conditions for the very best treatment.
OPENING HOURS
We make an effort to be very flexible as regards our opening hours so that we can always offer you an appointment
that suits you. You can book an appointment via our online booking, but you are also welcome to call us and make
an appointment.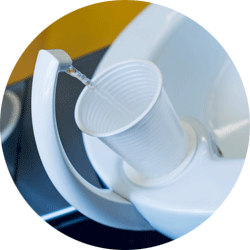 New patient
The clinic is now open to new patients.
When you come to us as a patient, it
is important to us to determine what
you need and agree on a treatment
procedure in a dialogue with you.
For you as a patient to have the best
conditions for making the right
choices, it is important to us as
professionals to present you with
the entire range of treatment
options.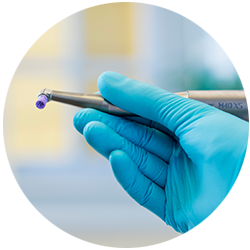 Dentist phobia
Quite a lot of patients suffer from
dentist phobia where even contacting
a clinic may constitute a big challenge.

We want to make your visit to the
dentist as comfortable and smooth as
possible so that you get more
acquainted with dentist
appointments.
It is important to us to ensure that
you get the optimum pain relief
during your treatment.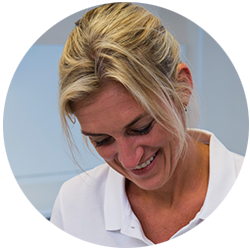 Cosmetics/aesthetics
Your smile is of great importance for
your appearance and we would very
much like to help you have a
beautiful smile.

There are many wishes as regards
cosmetic dental care and we attach
importance to meeting your
treatment needs in a professional
manner.

It may be for instance the
manufacture of crowns, facings,
whitening or replacement of old
discoloured plastic fillings.